Recent Feature Updates
---
Cloud Translation
UPCOMING RELEASE: April 2019
Google's automatic website translator plug-in is good, but you can't search it and you can't tweak the translated text. You get what you get.
But by going deeper and tapping into Google Cloud's machine learning platform, we are developing a next-generation tool that will allow for full page translation into any supported language at the click of a button. The translated text will be stored with the page for immediate publishing or native speaker review and editing. All text will be searchable within the site and properly indexed by Google Search for SEO purposes.
No more expensive translation services or dealing with a backlog of pages that really should be translated, but nobody has the time.
We expect to release v1 of this feature in April of 2019.
---
Two Factor Authentication (2FA)
NOTICE: March 2019
While 2FA (where you get a code after entering your password) has been available to clients upon request, we will be making it mandatory for all website administrators and content editors over the next few months, adding an additional layer of security to help keep our clients' websites safe.
---
Integrated "Cheat Sheets"
RELEASED: March 2019
We provide written "cheat sheets" to clients for each custom site we create. This PDF is customized for each client and explains what each field does for their particular website. Last week we released the ability to have this information at your fingertips for any field in the backend without having to refer to the provided PDF. This nifty little feature will help if you forget what a field does.
Individual cheat sheets will be entered into sites for Clients with service contracts first and then for the remainder of clients as time permits.
---
Improved Image Selector
RELEASED: February 2019
For our clients that choose from a library of backgrounds for banner images, we've improved the UI to preview the image after it's chosen but prior to saving, so you can make sure it's what you want. This removes the guesswork, saving time and effort.
We will implement this for Clients with service contracts first and then for the remainder of clients as time permits.
---
Publish and Send (Part of the Newsletter Module)
RELEASED: September 2018
Publish your latest blog post, news article, or event and send it out as a custom formatted eBlast at the same time—with just one click.
Animus Rex Web CMS automatically pulls your latest content into a custom-designed email template and sends it out to your contacts. Choose any segment or combination of segments and that page will be sent out as an eblast, complete with links back to the document, tracking opens and clicks and page views. If you want to publish first and send later, that's not a problem either. Choose to send at any time. This feature requires our optional newsletter/eblast module.
---
Practice-Oriented Search (Legal)
RELEASED: September 2018
Are there specific (or even obscure) key phrases that should be associated with a practice or practices? This feature allows you to have exact control over what practices and associated attorneys are returned when a visitor performs a site search using specific terms. And it allows you to refine these phrases over time as needs or behaviors change. This powerful feature puts you in the driver's seat.
---
Geographic Search
UPDATED: July 2018
We can tailor your website's search to take into account the geographic location of the user performing the search. This allows us to prioritize geographically relevant offerings, offices or people higher up on search results, making search a more meaningful experience for your visitor. While we used to be able to do this using third party IP mapping, it is not native to the information we get natively from GCP, which allows this to be much faster and more accurate than previous editions.
---
Adobe-Sign Integration
RELEASED: July 2018
Add agreements to your website that potential clients or class members can sign electronically. Our new integration with Adobe Sign makes it simple and easy.
Whether it's an executable agreement or a class-action lawsuit form you need your latest client to sign, AR Web CMS's integration with Adobe Sign automates the process by letting your clients fill out, sign and send these to you—directly from your website.

---
Bio Background Picker
RELEASED: May 2018
Don't get stuck with a single look. We've created the ability to quickly and easily change bio backgrounds for nearly unlimited flexibility. It's a simple way to freshen up bios or match new website styles—even through future redesigns.
With our Bio Background Picker, foreground photos are shot against white and composited with professional backgrounds within AR Web CMS. Backgrounds can be custom or stock photography.
You can preview how any person would look against any of the backgrounds loaded into the library and easily select the best one.
New backgrounds can be added at any time and individuals backgrounds can change at will. This means that as your site changes (even through a redesign), bio photos stay fresh, match the person's personality and give your site a longer shelf life.
Also, since the backgrounds are separated from the photo, they can be more easily manipulated for optimal mobile delivery.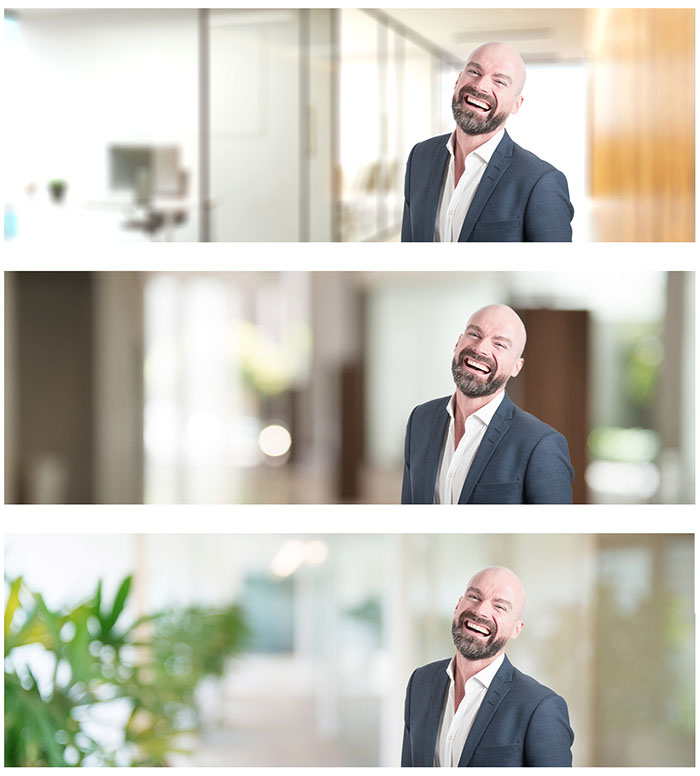 ---
Animus Rex Pitch Builder
UPDATED: Spring 2018
Use your website as the source to build pitches. This time-saving feature allows you to select multiple web pages to create either editable MS Word documents or a finished PDF ready to email.
Almost any page or section can be used as the source including biographies, practice, department or program content, firm or organizational overview—even a custom cover page. Use is simple: add one or more pages, drag and drop to reorder, and click either Download Word Document or Download PDF. The latest site content is then used to create the pitch—it's as simple as that.
---
Automatic Horizontal Scaling
RELEASED: Spring 2018
If you host with us, you don't have to worry about an announcement or something on the news slowing down your website because of a surge in website traffic. Our system automatically scales to handle unexpected traffic spikes. As traffic goes up quickly, additional virtual web servers come online and traffic is intelligently routed to the server with the least amount of traffic. When the traffic dies down, the extra virtual servers are released to keep costs contained. This is 100% automated and done in real-time.