We've distilled digital marketing into methods that make sense. No BS- just good old common sense and a great set of tools to help you implement effective inbound marketing campaigns that produce results.
Adding value is the best way to cultivate meaningful customer relationships. We'll help you see the big picture and then produce the right content, in the right place, at the right time to generate and nurture leads that convert to new customers.
Creating automated workflows to schedule posts, send timed emails and responders allows you accomplish more with less. We have powerful tools and techniques to help you become a marketing machine. After all, there's more to life than work.
If you're not in the top 5 search results, odds are you website is invisible. We are experts in SEO and can optimize your website to rank well within Google's ever-changing page ranking algorithm - to keep you on top.
Social media allows you to effectively communicate with your customers by creating touchpoints in real time and allowing the social network to extend your reach exponentially. We'll help you produce memorable content that connects and engages. Your customers are on social media. Are you?
Despite what some may say, email is not dead! Keeping in contact with clients, leads and other subscribers via a newsletter or other publication is a great way to provide helpful content to your relevant audience. We can help figure out what to send, where to send it, and when to send it. We also have the tools to integrate with CRM and provide reporting on opens, bounces, etc.
Creating all of the content for your digital marketing campaign might seem like a looming, never-ending task, but with our expertise, it will be a piece of cake! We will produce landing pages, blog posts, infographics, social media posts, etc. When it comes to content, we've got your back.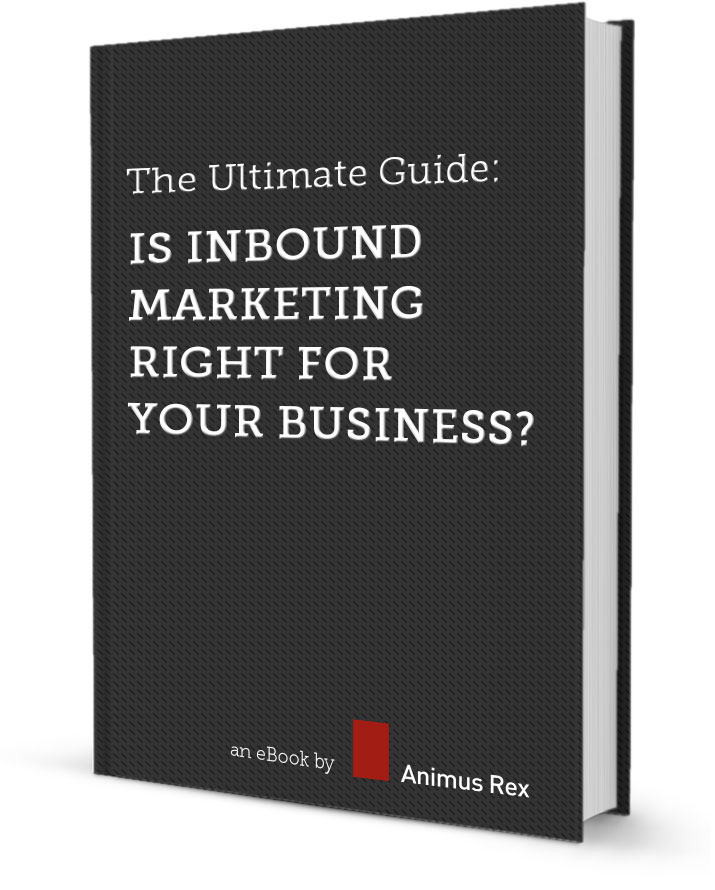 We've created an eBook packed with information about Inbound Marketing and how to know if it can help your business grow.
In "The Ultimate Guide: Is Inbound Marketing Right for Your Business," you will learn:
What Inbound Marketing is

How it differs from traditional marketing

What business types are best suited for Inbound

How buyer personas help you target effectively

Why buyers respond differently over time

Skill sets needed to deploy Inbound campaigns

What Inbound campaigns cost

Typical Inbound timelines and milestones

Plus: an evaluation matrix to determine if Inbound might be a good fit for your business (because sometimes it's not)
Thank you. You will receive an email with a link to the eBook.