Just because you need a smaller website doesn't mean it has to be second-rate. Animus Rex first gets to the heart of what makes you unique and then, using the same powerful Web CMS we use for our larger clients, build a custom website to help you shine online. And when you grow, your website can grow with you. All at a price that's surprisingly affordable.
SPACs websites are primarily required for SEC purposes so they need to have the proper core elements, reflect the parent brand, but not be overly complex -- and since your team is busy making money, they need to be hassle-free.
What makes these small sites cost-effective on our platform is that we integrate with EDGAR for automated filing updates, and can easily set up a shell for the first SPAC and then clone that into a second, third, site whenever the next SPAC is launched. The first site may take 15-20 hours and a couple weeks to make. The subsequent sites can take as little as 3-4 hours to set up -- and launch!
Call us if you need a great SPAC website and we'll make it happen.
We understand the goals and needs of a small law firm differ from those of their larger counterparts, and focus on what these are to make a truly custom site that best represents you. In fact, we've created an entire service just for small law firms - AttyHub.
Whether you're in finance, insurance or medicine, our focus is helping you differentiate yourself online in a sea of sameness. Our strategy-based approach aligns your website with your business goals so they work together. Whether your firm focuses on B2B or B2C, we can help you reach new prospective clients and grow your business.
We love working with start-ups and non-profits. In fact, some of our favorite projects involve creating websites that make sure a start-up hits the road running or to position non-profits to really make a difference.
Once we've discussed with you your firm's values, culture, and message, we create a smart, professional and modern design that will beautifully represent your firm. If you also need logo creation or other branding, we can do this, too, for an additional fee.
We can also redesign a website you feel is functional but may need to be modernized. Just let us know, and we'll create a look you'll feel proud of.
We empower non-technical editors to manage content simply, easily, and effectively. Animus Rex Web CMS is a state-of-the-art content management tool that allows you to get your work done quickly and easily -- so you can provide a better, richer, more relevant experience to your visitors.
More people access the Internet from mobile devices than from desktop computers. Responsive design allows your site to logically scale to the screen size of the device it's being viewed on.
There used to be a standard screen size…. Not anymore. Applying cutting edge development principles, we create a seamless optimized experience from desktop to tablet to handheld using the same content.
Your customers are not going mobile, they went mobile years ago.
BTW: Animus Rex pioneered responsive design for law firms, implementing the first three mobile-friendly legal sites!
Where the rubber meets the road.
We sport 99.95% uptime, private cloud virtualization with multiple geographically distributed compute nodes and continuous live replication, load balancing, automated DDoS protection, PCI and HIPAA compliant data centers, burstable bandwidth, daily full backups, monthly permanent snapshot archival, global content distribution (CDN) for media assets (which allows for quick loading from anywhere), 24/7 service monitoring and fanatical support by real people who actually answer the phone.
In other words, we've got you covered!
Writing about relevant, timely information that is interesting to your clients or customers helps increase exposure and establish you and your firm as a thought leader in your industry. We'll help you through every step of the process, from brainstorming to writing, publishing, and sharing.
In addition to the above great features, we can also provide:
Flexible homepage to highlight capabilities and promote valuable content
Lead-generation forms and calls to action
Interrelated news, publications, events, blogs
Social integration with LinkedIn, Facebook, Twitter, Google+
Automated search engine optimization
Predictive search and intelligently automated content recommendations
Optional native eBlast newsletter system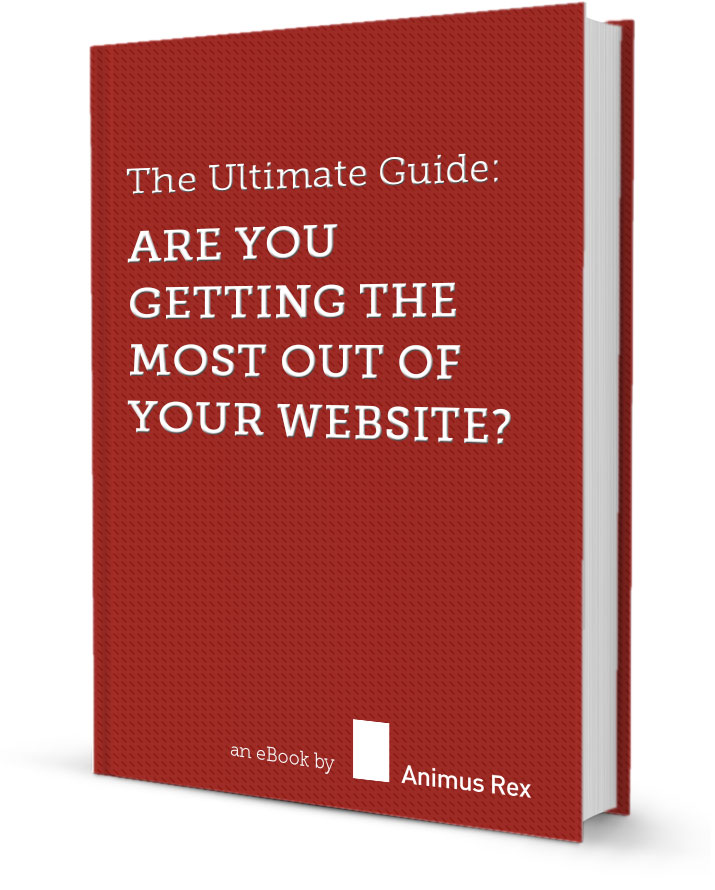 We've created an eBook packed with information to help you get the most out of your website.
In "The Ultimate Guide: Are You Getting the Most Out of Your Website," you will learn:
The top 10 ways your website is underperforming


Practical and actionable fixes for each

How your content could be pushing visitors away

The 9 things that matter most in SEO

Why the speed of your site is more important than you think

How website security and customer trust are intimately linked

Three common redesign approaches and what works best for your type of business

Plus: a handy checklist for evaluating digital agencies
Thank you. You will receive an email with a link to the eBook.